Kellis knew coming in they needed to top Ironwood if they had any chance to make the 5A playoffs and the Cougars came out and did what they needed to do in holding off the Eagles for a 52-46 victory Oct. 27 at Ironwood High School.
After the game, Kellis head coach Shawn Copeland knew the playoffs were going to be close.
"We just do not know," said Copeland. "It's unfortunate when you look back over the season and you know you were a few mistakes away from playing in the playoffs. We will just see what happens; maybe we still get in and we'll take advantage of that opportunity, if we do."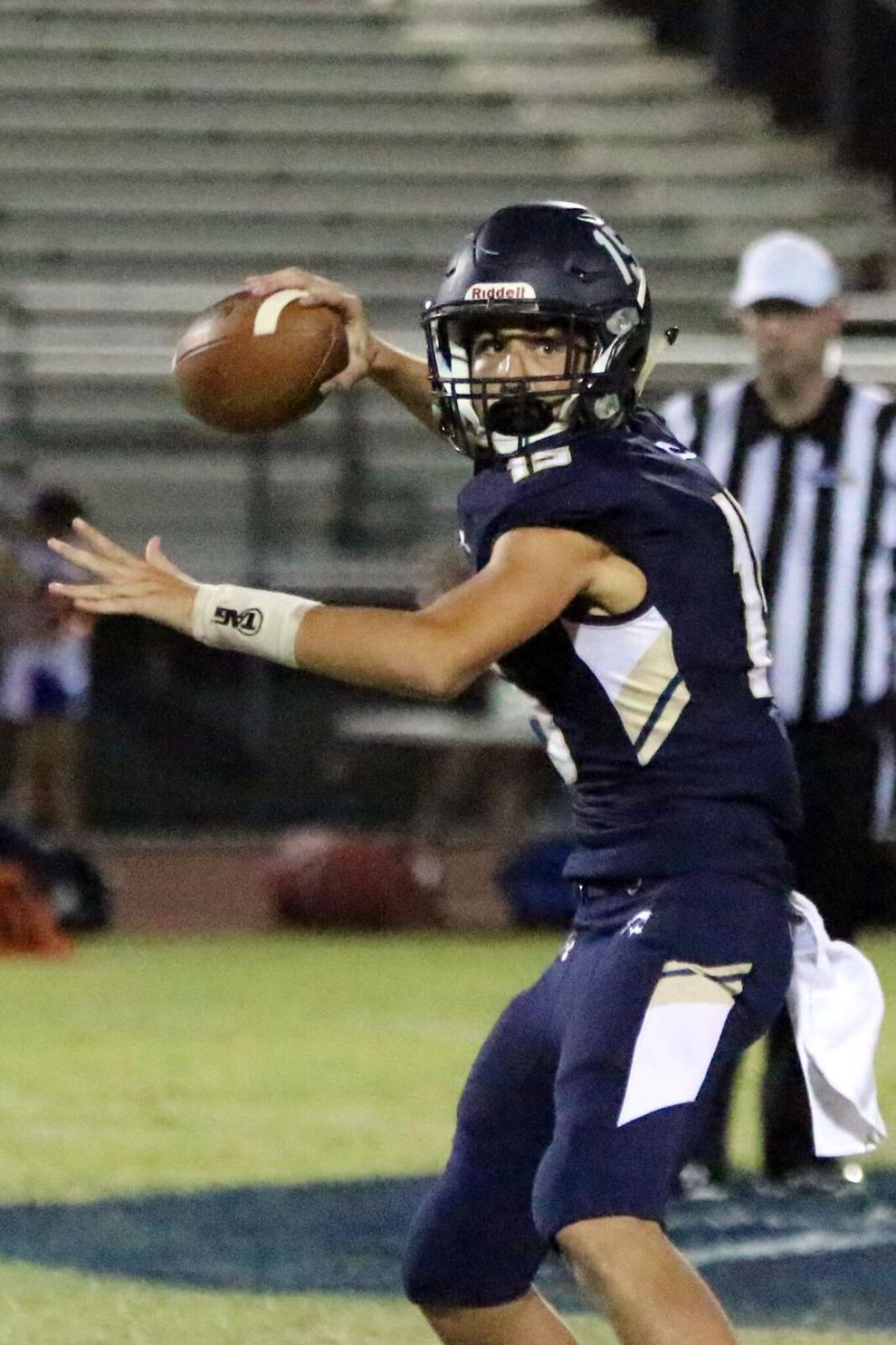 When the brackets were released Oct. 28, Kellis, which finished the season (7-3) ranked No. 15 in the final 5A power poll, missed the playoffs when Laveen Betty Fairfax, ranked No. 23, earned the automatic bid by winning the Union Section title.
Three losses in a row to Sunnyslope (21-18), McClintock (24-6) and Apollo (45-20) proved to be the downfall of the Cougars in missing the playoffs.
Against Ironwood, Kellis jumped out to a quick 16-0 lead and never trailed.
Two minutes into the game, after the Kellis defense forced Ironwood on a three and out, Plas Johnson took the punt and raced around the outside and down the sideline for an 89-yard return for a touchdown. Quarterback Cade Peterson ran up the middle for the two-point conversion and the Cougars were up 8-0.
Less than three minutes later, the Cougars extended their lead to 16 when Ricky Luna grabbed a short pass from Peterson and rumbled 72 yards and into the end zone.
Ironwood answered in the second quarter, when Tyrus Kissler caught a 28-yard touchdown pass from Corey Tschantz two minutes in.
After the Kellis offense turned the ball over on downs, Ironwood answered when Tschantz connected on his second touchdown pass, an 11-yarder to Nate Guzman to get within three points.
Peterson extended Kellis' lead to 24-13 after a short one-yard run just before halftime.
"We could have done better later in the season," Peterson said. "I am heartbroken and know this team could have fixed it."
Peterson connected on a 63-yard touchdown pass to Dylan Naylor early in the third quarter. Naylor ended the game with seven catches for 205 yards and two touchdowns in the victory.
Ironwood kept battling in the third when Nate Guzman grabbed a 15-yard touchdown pass from Tschantz. Devante Wimbish scored on a 17-yard pass from Tschantz with a minute left in the third quarter to get within 38-26 entering the final quarter.
Peterson connected on his third and fourth touchdown passes – a five-yarder to Johnson and a 12-yarder to Naylor - to seal the win early in the fourth quarter.
"We just tried to stay patient and play our game," Naylor said. "We knew their defense was pressing and (Peterson) knew we would get past them and he kept getting the ball deep to us all game."
Peterson led the Cougars, completing 21 of 22 for 389 yards and four touchdowns and added another on the ground. Tschantz led Ironwood with 232 passing yards and six touchdowns while Devante Wimbish rushed for 137 yards and a touchdown in the loss.