Children sat quietly at Sunrise Mountain Library's Thursday morning gathering. It was the regular reading crowd, the same youngsters who go every week to join Madame Patchouli (aka Kathy Jackson) in a dance and sing along with her as she recites their favorite book passages.
Today was a special day. Mayor Cathy Carlat was scheduled to read to the children, and she was also going to be handing out prizes to summer reading entries in a special drawing.
Before the program began, 3-year-old Charlotte Cox sat cross-legged by her mother and baby sister and waited patiently for the mayor's arrival. Charlotte is an avid reader, her mother said, and her favorite book right now is "Fancy Nancy."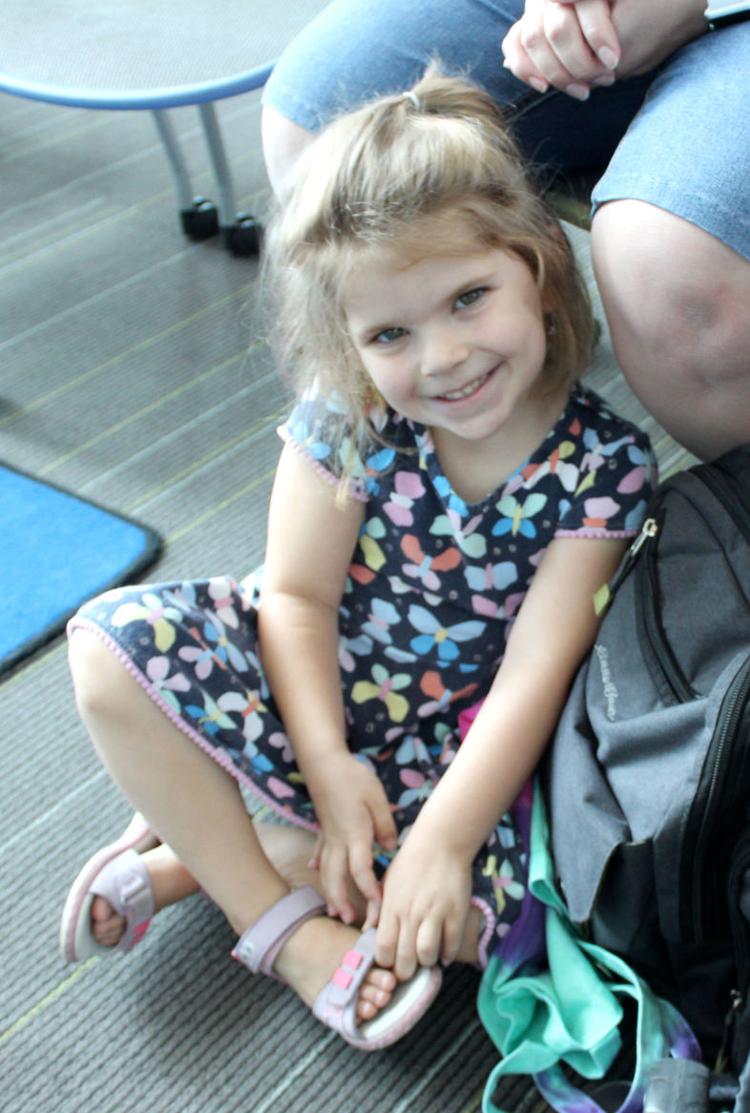 Once the mayor arrived, the children took their places in front of her.
Carlat did not disappoint them. She read "The Pout-Pout Fish," even loudly mouthing the words "blub, blub, blub" throughout the book and at the end squeezing her lips together to say "smooch, smooch," as the lead character turns from a sourpuss to a smiling, kissing fish.
Madame Patchouli had the children doing the "Hokey Pokey — That's What It's All About" while the mayor was getting ready for a live broadcast on the city's channel 11.
Soon Diane Jordan, president of the Peoria Friends of the Library, was pulling names out of a jar filled with 500 entries and handing each to the mayor. All of the entries were part of the city library system's summer reading program.
Ten names were drawn for $10 gift cards to Barnes & Noble. Two book sets went to lucky winners, while the last two winners received Kindle Fire 7 tablets, complete with cases and Alexa.
Madame Patchouli's "Crazy Times" antics entertain young library patrons 9:15 and 10:15 a.m. every Thursday at Sunrise Mountain Library, 21109 N. 98th Ave.