Peoria High School graduate Ali Tomineek has been involved in music since he was in fifth grade and it has paid off as his album, #FridayFlow, was released in May and charted on numerous Billboard charts with little or no air play.
"That was absolutely surreal," said Tomineek. "I have always had high expectations for myself and I felt I had blown up when I wrote my first song and I have just been confident in my mind, but to chart where we did, that was amazing and it was all because of the fans."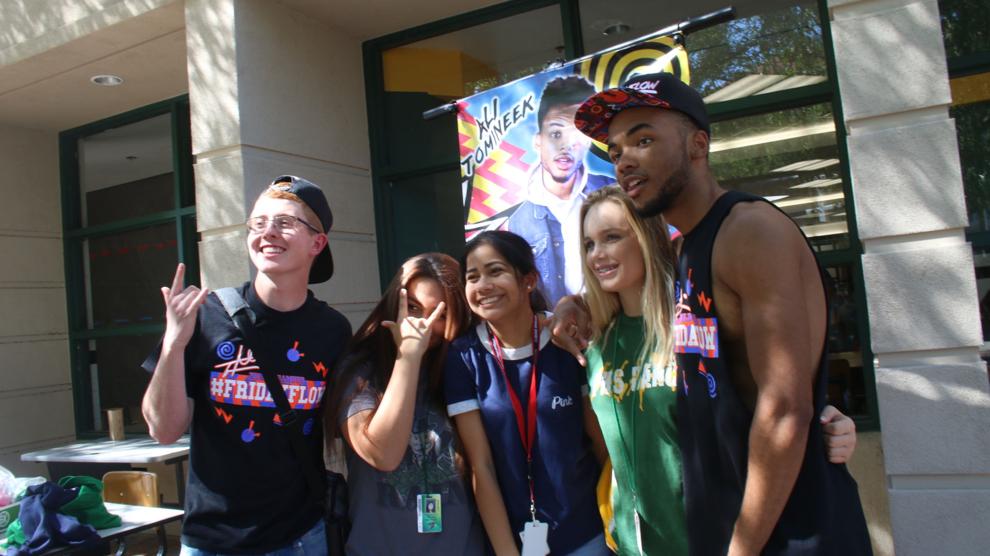 The fans listened to Tomineek as the album debuted at No. 1 on the Billboard Heatseekers - Mountain Region chart, No. 19 on the (nationwide) Heatseekers chart, No. 50 on the Independent chart, and No. 40 on the R&B charts.
He was shocked at the response he got when he released the album May 5 with little fanfare.
"This album was basically a request from the fans after an incident on our YouTube channel," he said. "I had over 25 million video views and over 150,000 subscribers when someone hacked it and deleted everything."
The popularity of the #FridayFlow grew from PHS, to YouTube (where some of the videos had reached a million views prior to his account being hacked) to worldwide acclaim. He is widely viewed as one of the fastest rappers in the world with speed and clear lyrics that are easily understood.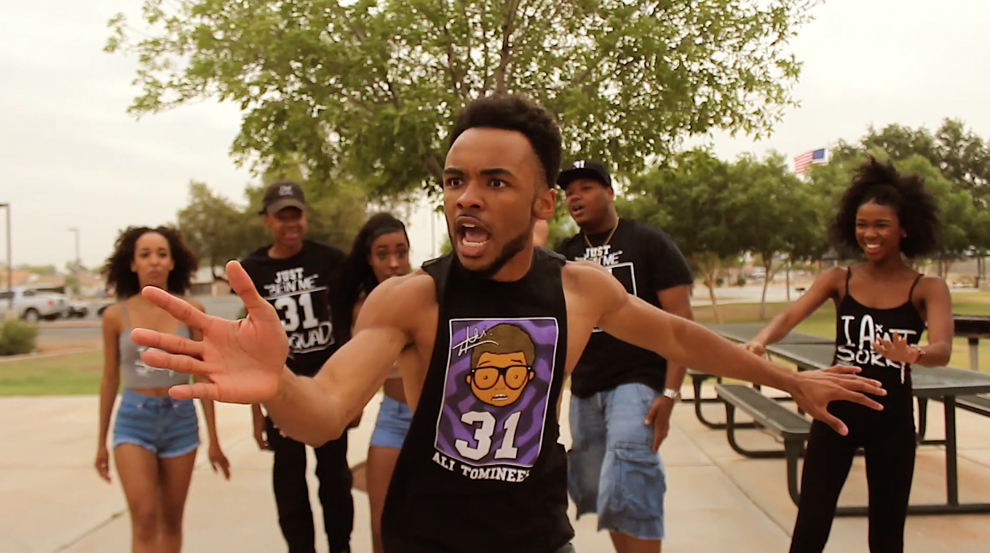 Asked how he honed his craft, he said there was one reason for his success.
"Practice, plain and simple. I practiced a lot at home, school, in theater and just with my friends," he said. "Now, when I perform, I look at the entire song as one word and it makes it easier to me, since I have done it so much."
Once his account was hacked, Tomineek became frustrated, but now he sees it as a blessing in disguise. He had posted all his "FridayFlow" videos from high school on the channel and after they were deleted, he held them off, instead of re-posting them and decided to release them as an album that he just hoped the fans would appreciate.
"I was going to re-post them, but then, I decided to do something special for my fans and make an album of those rhymes," he said. "I really just wanted to chart anywhere and when it was (No. 1 and 40) I couldn't believe it. I told my fans that we just wanted to chart, didn't know, or care, where to chart; we just wanted to be on the charts. Because of their word of mouth, they made it chart and that is a true testament to my fans and the amazing support they have given me my entire career and I appreciate everything they have done for me."
During his sophomore year at Peoria High School, Tomineek would promptly rap a verse on the school video feed in front of the entire student body during the morning announcements, which would become the beginning of the FridayFlow.
"That is one of the staples of my career and a milestone for me," he said. "I was happy with the school allowing me to rap on the morning videos and that really got me my first exposure as the kids started waiting for my rhymes."
His music contains no profanity, which he credits his father for directing him in that direction, but respects other rappers that have influenced him, including Tyler the Creator, Hopsin, Kendrick Lamar and Jay-Z, among others.
"Part of it was, I was about 13 when I started and my dad said if I want to do it I should try and stay clean, even though the 'cool' rappers used foul language," he said. "Then, when I started at PHS, I realized I could make a difference by substituting words to keep my rhymes clean. Basically though, I owe it to my dad, because he pointed me that way and now I look at it as a great thing to work clean, even though I love anybody who can rap well."
Tomineek likes to call himself a framer, because everything the fans hear on his tracks he does himself. From the rhyming, lyrics and music and promotion he does from beginning to end.
"I am basically like a construction worker in music because I do everything from writing, editing, marketing, recording and anything you hear," he said. "I take pride in writing my lyrics and performing, so I want to do everything as a showcase."
As his success continues to grow, he has expanded his reach in entertainment, swinging a deal to appear in the movie "High Strung 2: Free Dance," a sequel to the 2016 independent film written and directed by Michael and Janeen Damien.
Tomineek said he performed in a number of plays at PHS and is looking forward to performing in his first movie role.
"I am honored to be cast in the sequel to the first movie, because I loved it," he said. "I think being able to step into a role and play someone you are not, that was why I got into acting in high school."
To view some of Tomineek's videos, or purchase his album, go to www.alitomineek.com.